What to wear and eat in Finland? What to pack for visit? Read this and you know more!
The weather in our region
The weather in Finland is variable and can change very quickly. Summer weather is mild and warm and in winter times the temperature can vary between -1°C and -25°C. The warmest season is between June and August and the coldest in February. February is also the driest month in Finland, while August is often the wettest time of the year. That doesn't mean that you can't enjoy your time in nature. With the right gear and knowledge of how to dress you can enjoy the Finnish nature year-round.
How to dress for the Summer
July is generally the warmest month to visit and is also when you will experience the longest days. During the "white nights" of Summer it is possible to experience upwards of 20 hours of daylight. The beach opens in June, but while locals swim, water temperatures are generally very cold. Warm weather usually continues through August, but nights are getting darker.
It can be cool both in July and August. Long-sleeved shirts with long pants are good to carry along year-round. Comfortable footwear with good traction is good to have especially for outdoor activities.
How to dress for the Winter
Especially in winter the layered dressing is a key thing when choosing what to wear for a day of outdoor activities. Each layer of clothing has a different function, so it is important to choose the right fabrics and types of clothes for each layer. When you use layers, it is easy to add more clothes if you are feeling cold or to remove something if you are feeling hot.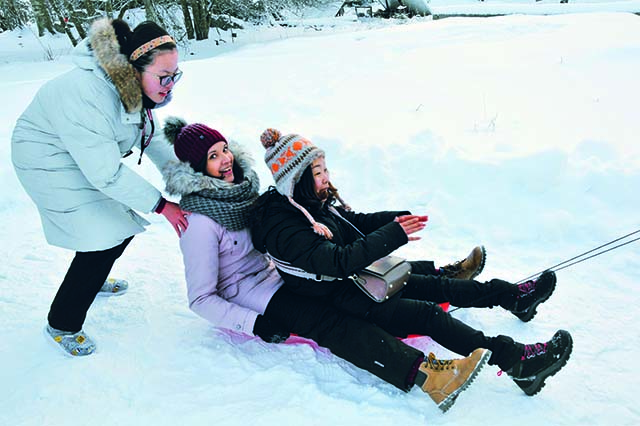 Finnish food
Finnish food is delicious despite being simple, it comes straight from our nature. We eat European food that is fairly ordinary in Europe, like meat, fish, lots of potatoes, rice and pasta. Finland is, however, seeing a fast cross towards vegetarian food options.
Healthy food is often stressed in Finland. The Finnish food culture is rich in rye bread and a variety of porridges for breakfast. We usually have two more meals per day, lunch and dinner. Adults too usually drink milk with their food in Finland.
Coffee is the most popular day time drink in Finland, and Finns belongs to the Word population that drink the most coffee per day and per person. However, tea is becoming more and more popular, and though coffee is the drink of choice during events or celebrations, tea will also be on offer.
Going to the restaurant is however rather expensive in Finland compared with other countries.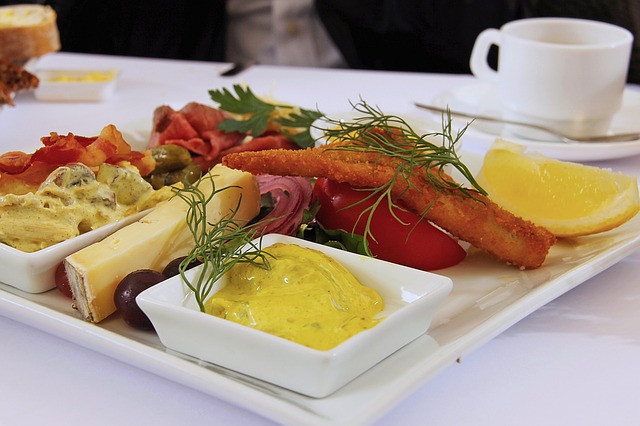 Local specialties
Buffet tables, often plentiful and welcoming, are a common thing in Satakunta. Fish courses are a favourite, with whitefish and Baltic herring served in a variety of forms, or lampern, a regional fish which is a local specialty. the region is also rich in sea-buckthorn, high in vitamin C and carotene, used in pastries and desserts or to make juice. Lapskoussi, a tender meat cooked gently, accompanied with vegetables, is also a delicacy of the region. Sailors like it particularly. Another delicious local specialty is our white bread: kakko.